| | |
| --- | --- |
| Posted on June 14, 2014 at 6:20 AM | |
                    CREATIVITEIT en TIPS 
                 materiaalgebruik en wat achtergrondinformatie.
             knippen, plakken, kleuren,verven en kleieën.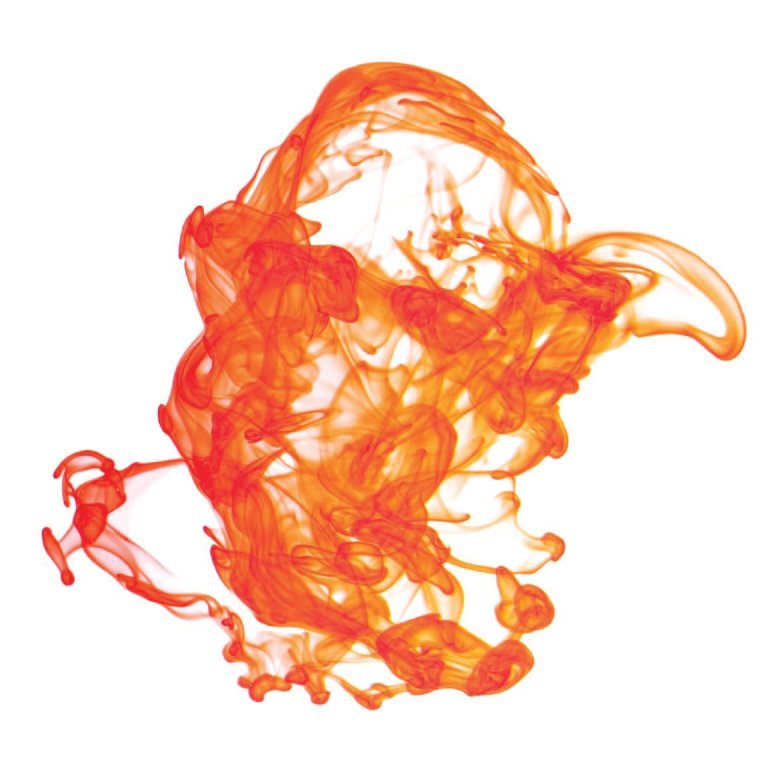 Het is heel gezellig om samen creatief bezig te zijn.  Zo wordt er een stukje van het wezen van het kind  EN jezelf zichtbaar. Het is fijn om samen te ontdekken, dingen te laten ONTSTAAN .Wees vooral niet op een resultaat uit! Dat belemmert alle creativiteit. Gewoon lekker ervaren. Je laten verrassen. Ook voor jezelf is  het leuk om van alles te ontdekken. niet alleen op creatief niveau, maar ook m.b.t. de materialen. Dat b.v dun papier sneller stuk gaat als je er met waterverf op verft, of hoe verrassend soms  uit de menging van kleuren een andere kleur 'toevallig' ontstaat, of de verschillende effecten van de materialen,  of.....,of.....
LET OP....Er is geen goed of fout, mooi of lelijk. Het gaat nooit over resultaat maar BELEVEN. Immers, zoals ik steeds weer probeer aan te geven, is deze leeftijd er eentje van ervaren, experimenteren, ontdekken en beleven Dit allemaal vanuit de verbinding met zichzelf, het gevoel.  Wordt het kind niet gezien in wat hij voelt, beleefd etc. dan wordt dat toch later weer zichtbaar.Alle kwetsbaarheden worden later in het leven (terug)ervaren. Alles wat op deze leeftijd als goed of fout of als knap etc. beoordeeld wordt heeft zo zijn weerslag op het verder experimenteren en verder onbevangen onderzoeken. 
Eerst wat achtergrondinformatie.
De peuters en kleuters hebben nog een korte spanningsboog . De concentratie is niet groot. Soms duurt het voorbereiden van een activiteitje langer dan het verven zelf. Maar ons geduld geeft rust en vertrouwen en helpt zo om te kunnen ervaren. 
De fase waarin het kind is bepaald eigenlijk de materiaalkeuze. De  pasgeboren baby gaat helemaal op in de omgeving. Dit mensenkindje heeft nog geen begrenzing. het vervloeit a.h.w. over in de omgeving. Er is contact met ALLES en de baby voelt ook veel aan, vooral ook sferen en stemmingen.(Wat je als ouder 'tegenkomt' aan 'problemen' tot de tandenwisseling is vaak een spiegel van jezelf, van je eigen innerlijk kind, waar je zelf vroeger niet in gezien of gehoord bent). 
Zo rond 2 1/2 - 3 jaar komt 'ik-jj' een beetje . Het kindje gaat dan NEE zeggen of zijn naam gebruiken. Dit is een teken dat de peuter meer in zichzelf komt. Een soort van ik tegenover de wereld. Als het woordje NEE gezegd gaat worden betekent dat dat er een soort van afscheiding komt tussen het kind en de buitenwereld. Er komt a.h.w. afstand tussen baby en buitenwereld. Ditzelfde proces voltrekt zich weer zo rond het 9de jaar. Het kind komt weer een stapje verder IN zichzelf. Het 'lijkt' zich daardoor iets af te gaan zetten tegen de wereld. Maar eigenlijk neemt  het kind meer afstand van de ouders/wereld en gaat ontdekken wat bij hemzelf hoort. We noemen dat dan een vroege pubertijd (en hebben dat dan ingekadert) maar het is eigenlijk een proces van ....... zelfstandiger worden, weer dichter bij zichzelf komen......., dus verder inkarneren.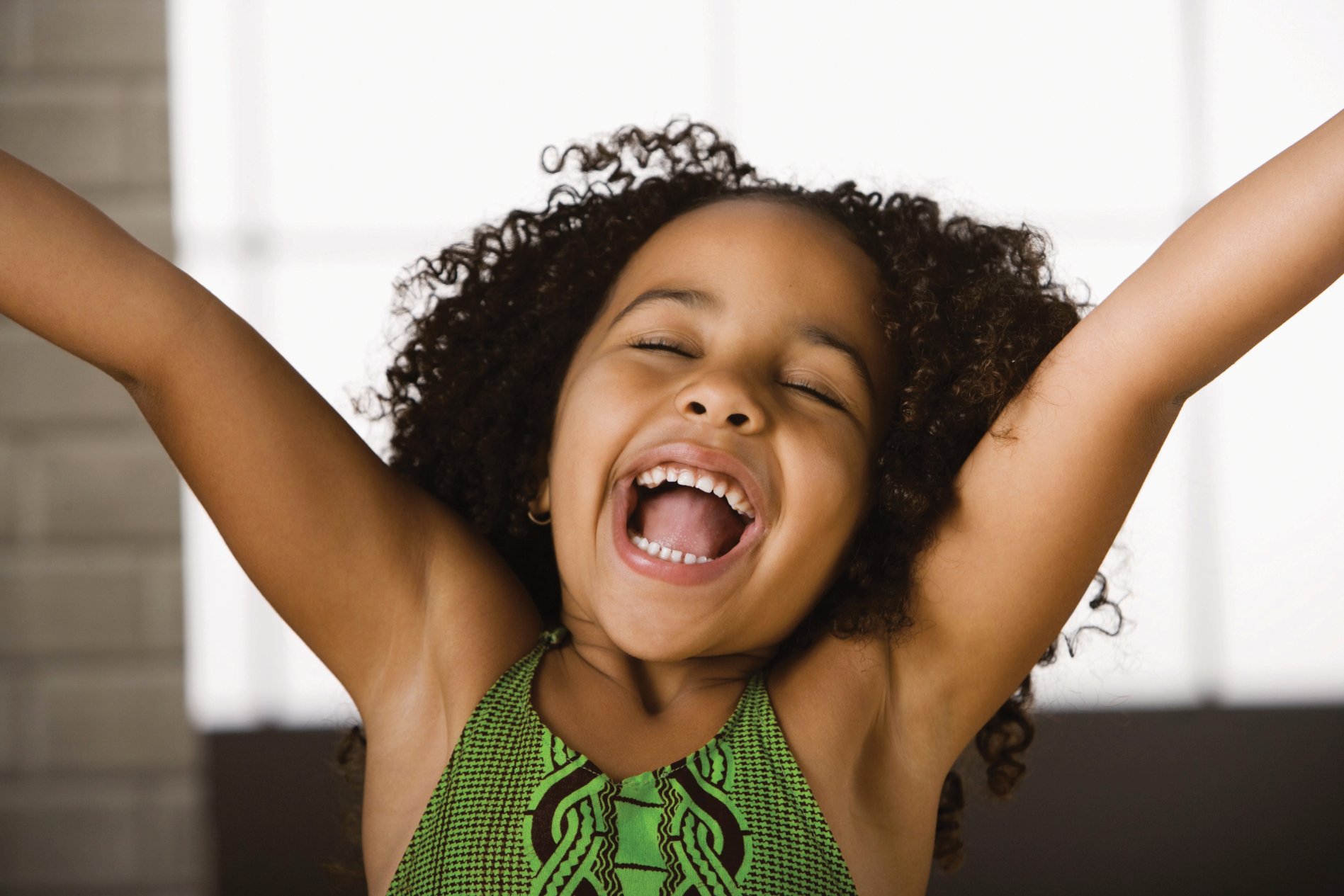 Als de kinderen iets doen of ontdekken zijn wij als ouders trots en roepen dan... 'OOH wat knap, heb je dat gemaakt', of 'goh kun je dat al' etc. etc. We denken het kind hierdoor aan te moedigen en te bevestigen. Maar zij zijn zo IN  hun spel en ontdekken toevallig iets . Het ONTSTAAT. Ze vinden iets per toeval uit! Ze doen wat ze aankunnen. en willen verder onderzoeken en de wereld leren kennen.
Het is heerlijk voor een kind om in zijn wezen gezien te worden. in zijn spontaniteit, zijn ideetjes, zijn manier van doen etc.
Eigenlijk willen ze ook niets liever dan...'kijk mij eens' . Hierdoor voelen ze zich bevestigd en ervaren ze bestaansrecht.
Het is heerlijk om te horen dat je bijzonder, speciaal en uniek bent.
Dit gaat daarbij over het wezenlijke, de essentie van het kind. NIET om de prestaties met het resultaat, zoals hoe goed het kan tellen, of dat het iets beter kan dan de ander. Wij zijn geneigd om het kind steeds knap te vinden bij prestaties met een goed resultaat!  
Het is interessant als we ons realiseren dat 'KNAP' betekent dat er ook iets niet knap kan zijn. Of; als het ene mooi is zou het andere wel eens niet mooi kunnen zijn. Het ene lijkt dus beter dan het andere. Hiermee ontstaat de dualiteit.als een kind iets maakt gaat het hem niet om het mooie, maar om het doen zelf, de verwondering  en het plezier in het scheppen en ontdekken en dat gaat steeds verder.
Als wij iets 'knap', mooi of 'geweldig' vinden gaan de kinderen proberen het te herhalen, want van nature willen kinderen pleasen.  Dus als wij het werkstukje KNAP vinden, werkt dat eigenlijk als een rem om verder te blijven experimenteren. Immers dit werkstukje is goed, dus een soort van af. En vaak gaan ze dat dan herhalen, ipv verder ontdekken.
Als iemand b.v. goed is in wiskunde vinden diegene die dat niet kunnen erg knap, maar uiteindelijk is het zijn talent en dat is niet knap, maar wel voor diegene die dat zelf niet kan. (dus het zegt meer iets over het eigen perspectief) .
Wat voor het kind wel helpt, is gewoon met aandacht, zonder commentaar kijken en  oordeelloos waarnemen wat er zich afspeelt en vol enthousiasme MET ze ZIJN.  Bemoedigen  hoe goed het zijn pogingen doet of spontaniteit toont werkt dan ondersteunend. Laat je verrassen en verwonder je hoe en wat je kind zoal ontdekt en ook HOE die dat doet.
Het kind is in zijn spel volkomen in verbinding met zichzelf en kan zo verder ontdekken en grenzen verleggen. Het meest genieten wij als we zelf kijkenen waarnemen in verbinding met onszelf. Volop genieten en zo ook ons eigen innerlijk kind weer boven laten komen.
Kortom laat het kind de wereld onbevangen ontdekken en ontdek zo zelf ook je innerlijk kind weer! Geniet ervan. Het gaat nog niet om het resultaat, maar om het spel op zich. Hoera, het leven is een speeltuin!
Hieronder heb ik een aantal tips die je mogelijk wat kunnen helpen in het doolhof van wat er aangeboden wordt. 
                                  PAPIER. 
Zo is het voor het kind het prettigst als we ze laten verven en kleuren op papier met afgeronde hoeken. Ik knip altijd de hoekjes wat rond. Zo gaat het blaadje en de creativiteit a.h.w. wat "op" in de omgeving. De organische vorm geeft een zachter uitstraling en gevoel. Alles is minder ingekadert. Het blaadje vloeit zo wat meer over in de omgeving en de afscheiding/begrenzing wordt minder benadrukt. Dat is minder hard en klopt ook meer met de wereldbeleving van de peuter. Gebruik wat grotere vellen. De kleintjes hebben wel kleine vingertjes en handjes, maar hun bewegingen komen nog vanuit de schouders. De motoriek van de kleintjes is hierdoor nog nog grof. En kinderen "krassen' (zoals ouderen dat benoemen)graag. Dit 'krassen' is meer een ontdekken wat er zoal gebeurt als je iets met iets in je hand doet. OOOH wat een verwondering toch? Gebruik ook papier wat niet snel scheurt of kreukt. H
Gebruik het liefst GEEN viltstiften. Deze kleuren zijn te 'hard', zowel in kleur als in materiaal in gebruik.  Soms piept het als je ermee over het papier gaat. Bovendien zitten er vaak kleurstoffen in. Ook bij het contact met het papier is het grover dan met een zacht kleurpotlood. Leuk om zelf ook uit te proberen.
                            VERF en KLEURPOTLODEN. 
Om de kinderen dicht bij hun oorspronkelijkheid te houden is het goed om verbinding te maken met materialen van Moeder Aarde.  Dus altijd veel natuurlijke produkten te gebruiken. Zo is er waterverf op natuurbasis. De kleuren zijn natuurlijker en liever. Bovendien zitten er geen kleurstoffen in. Dat is dan  minder kwetsbaar als de kinderen het in hun mond steken. 
En met vingertjes verven geeft het eerste contact met het materiaal.  Liever niet te vaak penselen, groot of klein. Gewoon contact maken met het materiaal en experimenteren. Geen tussenkomst van iets anders in het begin. Eerst het materiaal verkennen. Gebruik bij verven papier wat niet te dun is. Door het water scheurt het n.l. makkelijker.
Het werkt ontspannender als de peuter iets van een oud overhemd aan krijgt. Dan kan het onbevangen spelen en experimenteren.
In de zomer is het leuk om met grote kwasten en water op de stoep te 'tekenen'.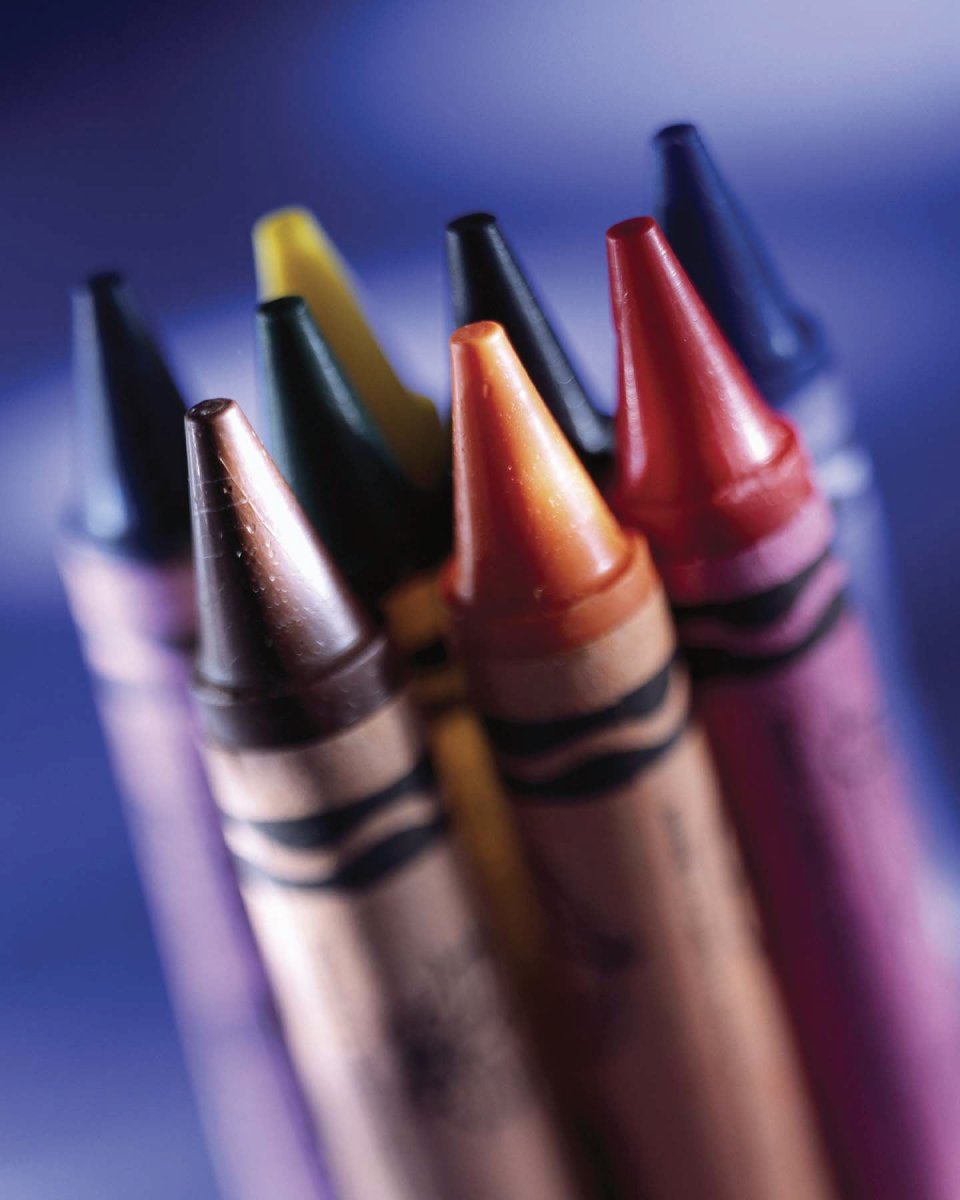 KLEURPOTLODEN
.Gebruik in eerse instantie vierkante blokjes bijenwaskrijt van bv Stockmar deze passen goed bij hun motoriek. Gebruik je toch potloden dan het liefst zachte en dikkere  potloden. Voor de  oudere kleuters komen de wascokrijtjes weer aan de orde.  Ook een papiersoort dat wat dikker en zachter is.. In het begin liefst alleen de primaire kleuren zoals rood, geel en blauw. Ook bij (vinger)verven. Zeker bij verven ontstaan vanzelf de andere kleuren op papier. Het geeft ze het gevoel dat ze kunnen toveren !?. 
Gebruik  geen kleurboeken.!!! Dat beperkt henzelf en het ontdekken . Het kadert in en de fantasie wordt  niet gebruikt en ontwikkeld. De eigen ontdekkingsdrang wordt niet wakker gemaakt. Ook de motoriek is daar nog niet aan toe.
                                                  KLEI
Voor KLEI adviseer ik het liefst natuurklei ofwel aardeklei. De plaistic klei geeft geen vieze handen en lijkt heel praktisch, maar juist die vieze handen geeft een contact met het natuurmateriaal. net als in de zandbak spelen met water en zand. Bovendien zit er vaak weer kleurstof in of chemische produkten. Het contact met natuurmaterialen blijft het meest belangrijk.
Vaak willen we een resultaat. Dat staat de ervaring en verder experimeteren  echter in de weg. Ervaren en voelen TELT en NIET HET resultaat . En wat er ONTSTAAT is gewoon een verrassing. Soms willen kinderen dat wij eerst iets maken en dan maken ze het na... VALKUIL, want  dat lukt dan vaak niet en hier ontstaat de frustratie en het 'niet meer leuk vinden' en 'ik kan het toch niet' (faalangstgevoel).
Dus i.p.v. voordoen liever aanmoedigen om zelf te gaan proberen en onbevangen kijken wat en hoe ze het doen. Daarin zie je het wezen van je kind Wees zelf als een kind en ga het materiaal verkennen. De eigen nieuwsgierigheid is het voorbeeld voor de peuter. Wees nieuwsgierig naar wat er ontstaat. EEN VERRASSING! 
Als de peuter niet benoemd  wat ht voorstelt, vraag er dan ook NIET naar en zeg ook niet. 'Goh dat lijkt wel een vliegtuig?" (is resultaat). Je zult merken dat de peuter iets vandaag een vliegtuig noemt en morgen is datzelfde ineens een auto . Leuk hè ?
Vaak vinden kinderen vieze handen maken niet altijd prettig. Dat kan zijn oorzaak vinden in ons eigen gedrag en omgang ermee. Leuk om daarnaar te kijken en te onderzoeken.

                             KNIPPEN en PLAKKEN
Als je gaat plakken gebruik dan kindvriendelijke lijm. Lijm zonder toevoegingen. Ook kun je zelf een plakselpapje maken van een beetje water en wat opgeloste aardappelmeel of arrowroot.  
Gebruik van schaartje komt aan de orde als de motoriek wat fijner is. Maar toch zou ik het liefst eerst eens gaan scheuren. Hier ontstaan dan de spannendste vormen en de randen zijn organischer en niet zo 'hard'.
Er is mooi dun folie-papier dat zich hier goedvoor leent. bovendien is dat heel dun en kun je a.h.w. over elkaar plakken wat leuek effecten geeft. Leuk om daar zelf ook weer mee te experimenteren, je eigen kind en creativiteit weer boven te halen.
De eerste schaartjes zijn vaak kinderschaartjes met een stompe punt.Dat kan frustratie geven want ze knippen niet echt. Dus, afhankelijk van de peuter vind ik het wel een idee om te wachten totdat je samen met een echte schaar kunt knippen, dan wordt direkt duidelijk dat dat ook scherp is. Maar dan natuurlijk wel erbij blijven en samen doen.!
Ik heb hier zo wat aangegeven en wens jullie veel plezier,onbevangenheid
en oordeellooshied bij het ervaren en ontdekken van het wezen en de creativiteit van je peuter EN van jezelf. het gaat dus altijd om het genieten, het fijn bezig zijn, ontdekken en exprimeteren. Niet het resultaat, netjes of mooi etc.


             SPEEL,  ERVAAR, ONTDEK en VERWONDER !
 
Categories: creatie-tips, creativiteitstips
/